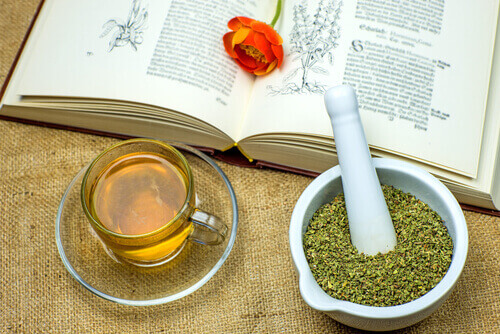 Ganglion cysts are fluid-filled sacs that appear on the wrists or the back of the hands, on occasion, they may appear on the toes and ankles as well. In most cases, ganglion cysts go away on their own without any treatment. However, in some cases, the cysts may continue to grow in size until they reach an inch or two in diameter.
Small cysts are typically not problematic, and patients notice a few symptoms of discomfort and pain. However, large cysts, or those that grow in tissues with nearby nerves, may present pain symptoms, especially when touched.
In most cases, small ganglion cysts do not require any treatment. However, large cysts may require draining by your doctor or medical caregiver. Provided the cysts are small and not producing severe pain symptoms, then it's possible to treat them at home. Let's take a look at eight home remedies for treating the discomfort and pain associated with ganglion cysts.

1. Green Tea Compress
The polyphenol antioxidants found in specific herbs and plants have beneficial properties for human health. Many of these compounds feature anti-inflammatory properties that assist with reducing the swelling in and pain associated with ganglion cysts.
Green tea is an ideal example of a potent natural anti-inflammatory. Green tea comes from the mountainous regions of eastern Asia, where manufacturers pick the leaves and then leave them to dry naturally without putting them through a toasting process.
As a result, of the natural drying process, the tea leaves retain their beneficial properties. Green tea is high in natural catechins, polyphenols with anti-inflammatory properties.
Drink the tea and then use the tea bag as a warm compress on the cyst. Repeat this treatment three to four times a day to gain relief from the inflammation associated with the condition. The EGCG found in green tea help to prevent systemic inflammation within the body by reducing the presence of inflammatory cytokines in the bloodstream.