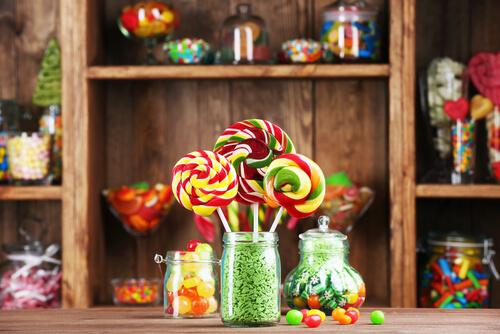 2. Sugar Candy
Studies have found that sugar can help reduce the cough reflex, and that means the more you suck on a sugar candy or lollipop, the less likely you are to cough. Since dry coughs can really irritate the throat and be painful. When you have candy that you can keep in your mouth, it causes you to continue to swallow. This lubricates the throat and makes your cough easier to tolerate.
A wet couch usually isn't as painful as a dry one. As the sugar runs down your throat, it also coats it and helps prevent the throat from drying out more. The sugar will reduce your need to cough, and you get to enjoy a treat in the process.
Some people also enjoy cinnamon candies, or ginger candies because they have added benefits and can help reduce the pain of a cough. If using sugar candy to treat children, it's best to give them a lollipop to prevent choking.