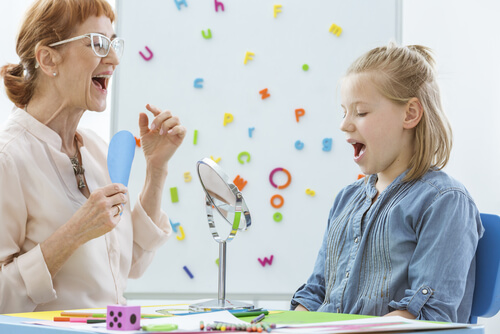 Apraxia is a speech problem that involves motor difficulties rather than an interference with cognitive function. When people have difficulty speaking, it is because of damage to the brain or to the vocal cords or the tongue.
Aphasia is caused by damage to the brain in the area that affects language comprehension and the person suffering from it may not understand what is being said. Apraxia arises from problems in the brain in the area affecting the motor function of the muscles and areas controlling speech.
A person with apraxia may understand what is said but may be unable to reply because of problems with speech mechanics. Many cases of apraxia develop in childhood and can interfere with speech development. Other cases can arise from a stroke or a brain injury in adulthood and can cause an abrupt interference of speaking abilities.
The following are tips to spot apraxia.

1. Speech Delay
One of the earliest signs of apraxia in children is a significant speech delay. There are many other factors that can put off the onset of speech in young children. For instance, if a child grows up surrounded by several languages, they may not speak their first words as early as others.
Mild autism may also cause speech delays, but in most cases, speech delays are not caused by any deep underlying problem. However, a child not saying his or her first words early enough, however, is one sign of apraxia.
There are usually other warning signs, such as hindered motor function, general awkwardness, and difficulties eating and swallowing. When a child with apraxia does begin to speak, his or her vocabulary will be limited. Many people think that the speech delay is caused by cognitive difficulty rather than a motor problem, which is the case with apraxia.