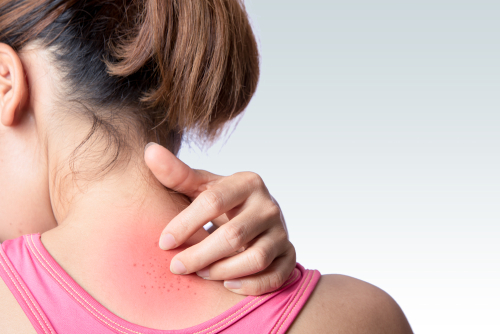 2. Itchy skin
The second symptom that may happen or may not happen at all, depending on the severity of it, is the itchy skin. As previously mentioned, some people may not have these symptoms while others will have these and worse symptoms happen one after the other.
Try not to scratch your itchy skin too much because you may end up scratching it raw. However, it will be hard to keep from doing this.
You can use lotion, such as calamine lotion for itchy skin, to help keep the itchiness at bay. Calamine lotion works wonders for any type of itchy rash. It might be a bit more expensive and you might be able to find cheaper alternatives that work just as good but get something like it to help ease the itchiness of your skin caused by the prickly heat rash.
Once you ease the itchiness of your rash, you will want to keep applying the lotion to prevent it from returning.