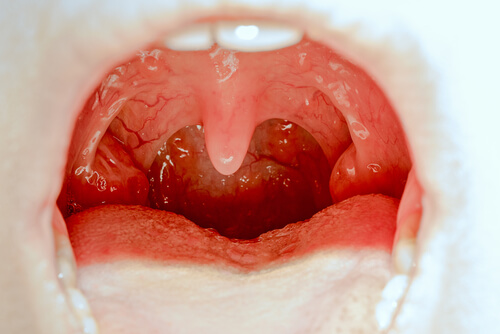 Throat problems are a serious condition that shouldn't be taken lightly. One reason you are having throat problems is that you could have throat cancer. It is essential that a specialist take a look at your throat to be sure that it isn't throat cancer. If it is treated early, the doctor can treat it, so it will go away unless the throat problem has progressed and there is no solution for it.
When you have throat problems there are signs that you should look out for. Some throat problems can be treated at home, while others need to be treated at a doctor's office. For instance, if you have throat cancer, surgery may be the only option, along with radiation and chemotherapy. That's why it's important to get help for throat problems as soon as it occurs.
There are eight known signs of throat problems to be aware of.
1. Sore throat is a known sign of throat problems.
A sore throat usually occurs when you have a cold or the flu, but if you're having one without having a sickness, there is something else wrong. Taking throat lozenges and using a warm compress may help temporarily, but you'll need to find out why you're having a sore throat, especially if it doesn't go away. A nose, ear, and throat doctor can diagnose your throat problem. It may or may not be serious, but either way, it's best to have a specialist take a look at your throat.
Once the throat problem is diagnosed, it can be treated immediately. The sore throat will go away once it's treated. You will have to go to the specialist for a follow up to make sure the throat problem has gone away. If the sore throat happens to come back, don't hesitate to see the specialist again.