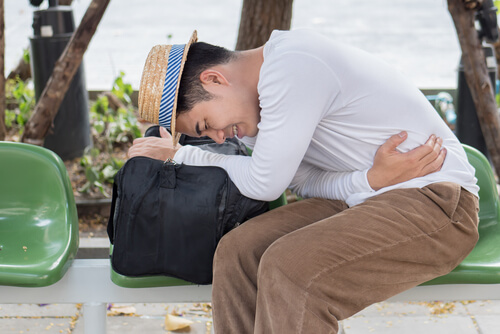 2. Abdominal Cramps
If you have diarrhea, you may also have cramps. The cramps can be mild or severe. Many people have cramps leading up to severe diarrhea. The cramps may start a few days before diarrhea occurs, and it may come and go.
Many people also experience cramping while using the bathroom and even after. Sometimes the cramping may be a sign that you need to go to the bathroom, and other times, it may occur on its own or before the need to use the bathroom arises. The cramping can be debilitating and can hurt so bad that a person is unable to get out of bed or go about their daily activities.
There is no cure for abdominal cramps, but they typically go away one the diarrhea stops or the underlying cause of traveler's diarrhea is treated. Many people find relief by taking a warm bath, taking pain medication, or using heating pads on the abdomen.