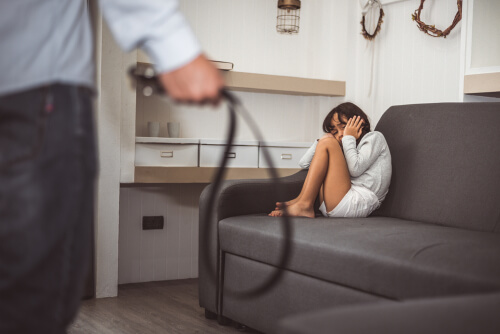 Adverse childhood experiences, often simply referred to as ACEs, refer to traumatic events that occur in an individual's life before the age of 18. There are a variety of adverse childhood experiences that a person can be exposed to, and they can cause severe and lasting repercussions. Some of the side effects that can occur as a result of adverse childhood experiences include substance abuse and addiction, mental health conditions (anxiety and depression), poor physical health, and partaking in risky behaviors, such as unprotected sexual activity.
Studies have found that adults who exhibit mental health problems, abuse or are addicted to substances or engage in risky behaviors are far more likely to have experienced a minimum of four adverse childhood experiences, as compared to those who experienced fewer ACEs, or did not experience any at all.
Below, we'll look at eight of the most common triggers of adverse childhood experiences.
1. Physical Abuse
One of the leading triggers of adverse childhood experiences is physical abuse. A child can experience this type of abuse at the hands of a parent, a guardian, an aunt or uncle, a teacher, or any other caregiver. The physical abuse can include hitting, spanking, punching, and any other physical altercation that results in harm. The results of physical abuse can include broken bones, bruising, bleeding, scars, and a multitude of other physical injuries.
However, physical abuse can do more than harm a person's physical health; it can also harm their mental health and overall well-being. Often, children who are physically abused feel as if they do not have a sense of worth, or that they did something to deserve being physically harmed.
Therefore, they can engage in activities that harm themselves as they enter adulthood; drug and alcohol abuse and addiction, or partaking in other risky behaviors.