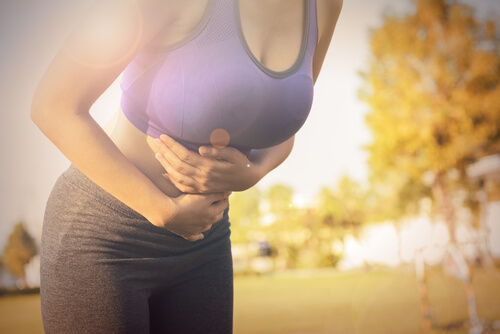 Appendicitis is a condition where the appendix becomes swollen and painful. The appendix is a small and thin pounch that is roughly 5-10cm long and is attached to the large intestine where feces is held.
Interestingly, it is uncertain precisely what the role of the appendix is. Some theories suggest that this is a 'vestigial' organ, thereby meaning that it is a leftover from our evolutionary history that actually serves no important role today.
Other theories suggest that the appendix might have a similar function to a ladybird garden – the aim being to nurture and cultivate beneficial bacteria that serves a range of important functions in the body such as combating bad bacteria and producing useful digestive enzymes and hormones.
Whatever the case, the appendix can be removed without causing obvious or immediate harm to the patient. But it can also become inflamed and swollen due to an infection or another cause, just like any other part of the body. This can then in turn cause a number of unwanted side effects. In this post, we'll take a look at some of those symptoms, what they point to and what you can do to alleviate them.
1.  Abdominal Pain
The most common symptom of appendicitis is abdominal pain, which is caused directly by the swelling of the organ. This pain will usually begin around the belly button but tends to move gradually down to the lower side of the abdomen. This pain normally takes around 12-24 hours to make the journey.
Of course, any kind of inflammation can cause discomfort and this is simply the body's way of telling you that you have a problem and that you need to take it easy. Meanwhile, you can find some respite from this pain by using analgesics (painkillers) which will change the way that pain is interpreted in the brain. Ibuprofen or Paracetamol will do the trick. Alternatively, try applying heat to the area. You can do this by taking a warm bath (which should also be relaxing) or by using a hot water bottle.