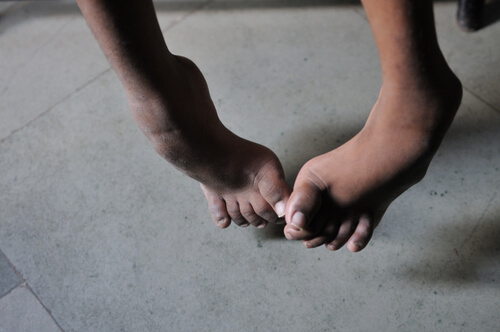 3. Pathologic bone fractures
A large percentage of those afflicted with spina bifida will suffer from fractures. A pathologic fracture in spina bifida is caused due to weakness in the muscles and the bones. These fractures can also be caused by repeated injury. Pathologic fractures are not always noticeable but an injury can cause it to worsen which will bring it to the attention of the individual or caregivers.
Patients with spina bifida cystica are also at risk of constant fracture to paraplegic legs. This is mainly in part the lack of muscle activity surrounding the bones. Even with orthopedic intervention pathologic fractures remain common. The best way to avoid such fractures is constant vigilance, careful movements, and regular physical therapy of the affected limbs. Though fractures may occur often, they also heal much quicker in those afflicted with spina bifida.
Braces and other supports are suggested to reduce the occurrence of pathologic fractures in the proximal femur and the proximal tibia.