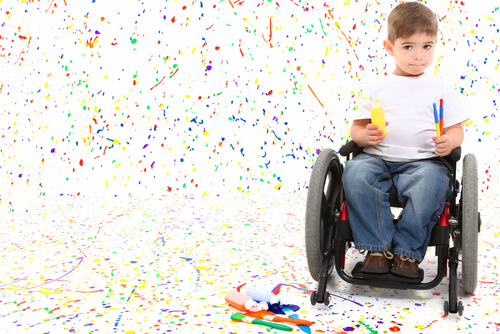 Spina bifida is a congenital birth defect that occurs when there is a problem with the neural tube during gestation. With this defect, the spinal cord is left exposed due to the failure of proper vertebral column formation. There are mild forms and severe forms of spina bifida which are separated into four classes.
Infants who suffer from this neural tube defect may experience delays in their physical development. Though spina bifida does not affect intelligence, those who suffer from the defect may have their intellectual development hampered due to the ailment.
The four types of spina bifida are; closed neural tube defects, myelomeningocele, occult, and meningocele. In some forms, the defects have very few noticeable signs while in other forms the signs are readily apparent. There are treatments available to help improve the quality of life of those suffering from spina bifida, but there is no cure.
The eight most common signs of spina bifida are detailed below.
1. High serum alpha-fetoprotein levels
Some instances of spina bifida do not present with any visible signs. If a woman is pregnant and she or her doctor suspects a neural tube defect there are tests that can confirm abnormalities. Maternal serum alpha-fetoprotein levels naturally increase during pregnancy however the levels are extremely high when there is a neural tube defect present.
A medical professional will run a triple screen that includes an MSAFP, or AFP test, a testing of the amniotic fluid, and ultrasound for visual confirmation. If the first screening comes back with high levels of AFP, it is a sign that the fetus has a congenital defect.
The next step towards confirming the diagnosis is to have an ultrasound of the fetal spine. This test is highly accurate when severe spina bifida exist. If the defect is less serious or can't be seen during the ultrasound, testing of amniotic fluid is a reliable way to check for signs that indicate abnormalities.