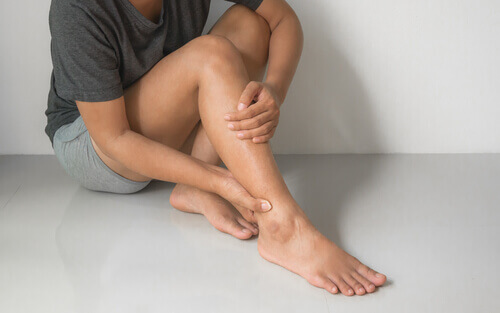 Chances are good that at some point in your life you have heard the term shin splints. This term refers to pain that occurs along the tibia or shin bone. This is the large bone located near the front part of the lower leg.
Shin splints are quite common in military recruits, runners, and dancers. Medial tibial stress syndrome is the medical term for this issue that involves the shin bone. Athletes who have changed or intensified their training routine will often experience shin splints. The increase in activity will overwork the bone tissue, tendons, and muscles.
Most of the time shin splints can easily be treated with ice and rest as well as other measures of self-care. Making sure that you wear proper footwear and modifying your workouts can also help to prevent shin splints. Here are some of the symptoms one might experience with shin splints.
1. Dull Ache
A person that has developed shin splints may experience a dull ache. This ache will be in the lower leg in the front part. This is the shin bone and when there is a dull ache in this area it is often related to shin splints.
If you experience this dull ache in the front part of your legs and it will not go away, it is likely caused by overexertion of this area of the leg. If the ache will not go away you will want to ice the area and make sure to rest it. However, if the pain is persistent you may want to see your doctor in order to determine what is causing the issue.
While it could be as simple as shin splints, it also may be related to something else. Generally, the dull ache that is caused by shin splints will go away with some proper rest and by icing it regularly.