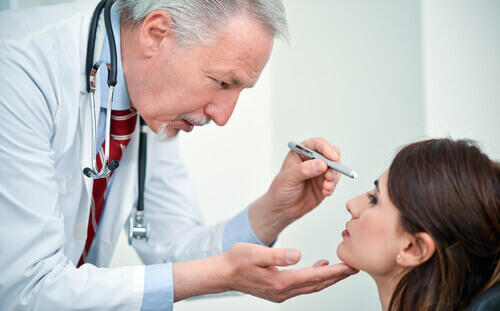 "Myasthenia gravis," is Greek and Latin for "grave, or severe, muscle weakness." Individuals who are suffering from myasthenia gravis experience a loss in skeletal muscle strength, especially around the eyes and jaw. Symptoms of weakness progress in their intensity during the day, and subside during the night as the body rests.

Myasthenia gravis is a chronic autoimmune neuromuscular disease with no known cure. However, medical science has undergone advancements in treating the condition, and if caught in time, it's possible to slow the progression of the disorder into other areas of the body. If left untreated, myasthenia gravis starts to affect the mobility of the limbs within 12 to 24-months after noticing the initial symptoms.

The condition presents an array of symptoms that typically affect the nervous system and muscular responses. Here are eight symptoms of myasthenia gravis worth knowing. If you experience any of these signs of the disorder, arrange a consultation with your doctor to discuss treatment.
1. Droopy Eyelids

Patients who are suffering from the disorder notice weakness in the muscles that control the eyelids and eyes. Around 15-percent of myasthenia gravis patients don't experience other symptoms beyond this stage of the disorder.

Those individuals that don't receive any additional symptoms of muscular weakness five years after developing the condition, typically don't see the disorder spread to other parts of the body. When myasthenia gravis affects the eyelids and eyes, it's known as "ocular myasthenia gravis."

Nerve cells communicate with the muscular system using a chemical neurotransmitter called "acetylcholine." This neurotransmitter binds to receptors on the surface of muscle cells. The autoimmune disorder signals the immune system to produce antibodies that disrupt the contraction signals to the muscular system, resulting in droopy eyelids that look as if the person is still asleep.

Medical experts believe the condition affects the eyelids and eye first because they are structurally different to muscles that control the limbs or neck, making them tire easily.