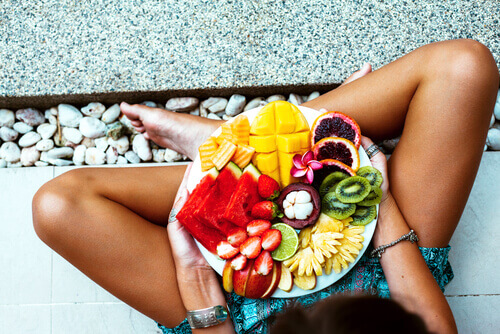 2. Fruits
Eating fresh fruit is extremely beneficial to your health in general. Most fruits are high in potassium, which can help to lessen the effects of sodium, which can lower the effects that sodium has on the body and can also help to lower blood pressure. All fruits are good for you, but there are some that are better than others.
Choosing berries to snack on is a great choice. Berries not only provide you with potassium, but they also contain powerful antioxidants that help to fight off free radicals that may form in the body. Keeping free radicals in check is important because when they are allowed to grow it can cause many types of diseases including heart disease and cancer.
Citrus fruits are a good source of vitamin C, which can help the body fight off diseases as well. Instead of reaching for a sugary snack such as cookies, eat a fruit bowl instead as this will give you nutrients while staving off your sweet tooth.