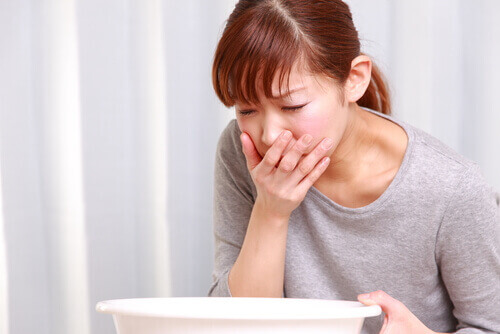 Lactose intolerance is a far more common health condition than you might think, and research shows that the common food allergy affects as much as 60% of the overall population. It's an allergy that you can get at any point in your life, and people who are lactose intolerant have to avoid anything that contains lactose – most commonly milk and anything made from it or that happens to contain lactose, too.

It's a condition that can kick in at any point during your life, and not all people know how to spot the symptoms of lactose intolerance when it shows up. Could you have lactose intolerance and not even know about it? If any of the symptoms on this list appear after you've consumed milk or dairy, then the answer could easily be yes.

Here are 8 silent lactose intolerance symptoms so that you know what you should look for.

1. Nausea & Vomiting

Nausea together with vomiting is two of the most common symptoms that can mean a lot of things and be traced down to a lot of different causes. If it occurs regularly, it could indicate serious digestive problems and will need to be checked out by a medical professional.

However, if nausea and vomiting happen around or after you've eaten something, you should start to take a closer look at your diet to find the cause. Make a list of what you've eaten when the nausea spell happens, and if this list contains lactose, milk, or any dairy at all (which can sometimes be hidden deep in the list of ingredients), it could be that lactose intolerance is the cause behind the symptom.

This is especially true if nausea doesn't happen when you avoid milk, and if nausea happens together with any of the symptoms mentioned on this list.