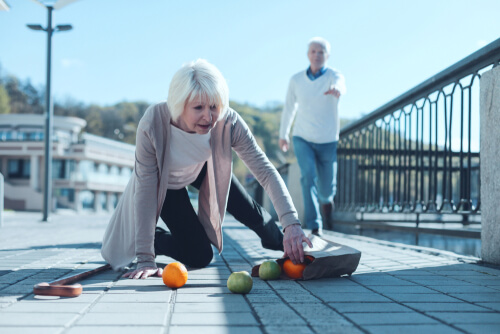 Muscular Dystrophy or MD is defined as being a group of genetic diseases that are indicated by loss of muscle mass and progressive weakness. There are around 30 kinds of muscular dystrophy. The symptoms of each type vary. Each of the types of muscular dystrophy is caused by a specific genetic mutation for that particular type of disease. Both men and women develop muscular dystrophy.
However, the most common type of MD is called Duchenne and it primarily affects young boys. Other types of muscular dystrophy are more common in women and there are some types that affect men more frequently. No matter what type of muscular dystrophy a person may have, the symptoms are fairly similar for each type and a person that is suffering from these symptoms should be checked out by their doctor. Here are eight signs of muscular dystrophy.
1. Frequently Falling
A person who is experiencing muscular dystrophy will experience weakness. This is caused by a loss in their muscles. This loss of muscle mass is one of the reasons that a person who has muscular dystrophy tends to fall frequently.
For example, one out of every three patients who suffer from the facioscapulohumeral disease, which is one of the common types of muscular dystrophy, will fall down at least once per month. Frequently falling may not seem like too big of a deal.
However, when you consider the fact that many of the people who fall also injure themselves in some way, the issue becomes more serious. How often a person falls correlates with how severe their condition is. A patient who has a greater loss of muscle will tend to fall more frequently than a person who has less loss of muscle mass. If you find that you are falling frequently it is something to report to your doctor.