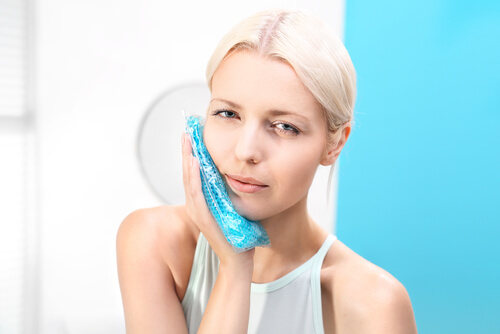 Catching a sunburn is an unpleasant experience. "Sun poisoning," is a term that describes a mild to severe sunburn, that does not call for hospitalization of the patient. In most cases of sun poisoning, the patient can get away with home remedies to treat their condition.
Sun "poisoning" may be a misleading name for the condition, as people suffering from the effects of the sunburn do not experience an infection with a toxin or pathogen that may cause poisoning. However, the symptoms associated with an intense sunburn may leave the patient feeling sick and nauseous, similar to the effects of poison on the human body.
After receiving a sun poisoning rash, the patient may start to notice symptoms of light-headedness, followed by mild nausea and headache. The affected individual should seek shelter immediately, and depending on the severity of the poisoning, they should start treatment to calm the skin as soon as possible.
Here are eight home remedies to treat sun poisoning rash, give a few of them a try, and you'll experience relief from your symptoms of pain and itching.
1. Cold Compress
People who are dealing with a case of sun poisoning develop sensitivity and redness in their skin as inflammation spreads through the epidermis. The skin may radiate heat, and feel warm to the touch. 
The affected individual may find that they cannot apply pressure to the areas of the sunburn, making it challenging for people with a sunburn to fall asleep, especially if the back, shoulders, and stomach are the areas affected by the sunburn.
Using a cold compress on the affected area may reduce swelling and pain symptoms. We recommend that you brew a batch of chamomile tea, then let it cool by leaving it in the fridge for an hour or two.
Soak a facecloth or hand towel in the tea, and apply it to the sunburned area of your skin. The polyphenols found in chamomile have a nervine effect that reduces symptoms of pain and discomfort while calming the central nervous system.