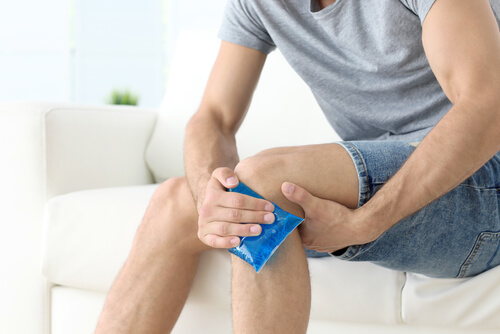 2. Icing the sprained knee is an effective home remedy.
Placing ice on the knee will reduce swelling and inflammation. In some cases, it will help with the pain.
When you ice, place the ice pack between a towel, so that you don't have it directly on your skin. You could get frostbite. When icing, do it for 10 to 15 minutes every few hours for a few days.
Heat shouldn't be applied to knee pain. Some people say to use a combination of cold and hot therapy, but in this case, cold therapy is the best. Heat therapy will relax the muscles, but when you have a sprained knee, the ligaments and joints are affected, not the muscles.  
Another thing to remember is when you ice your knee, make sure you're in a warm room because the ice will make you cold. You want your knee pain and swelling to go away, not to catch a cold.