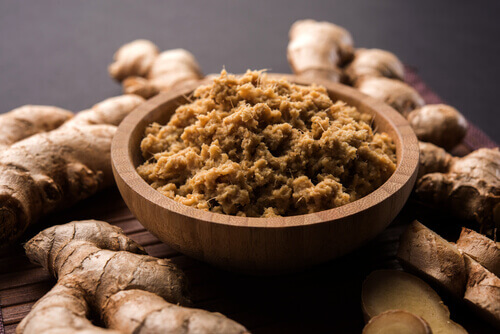 2. Ginger
Ginger is a great remedy for hay fever and it can actually help make your immune system stronger so it can fight off infections and allergies more easily. It has anti-inflammatory properties and can reduce the swelling in the nasal cavity that can cause pain and congestion. It also reduces swelling in the throat and can help reduce the pain in the throat.
Ginger can be added to soups, teas, milk, or dried ginger can be eaten plain. It can also help relieve stuffy noses and congestion in the nose and ears. Many people enjoy adding ginger to their favorite tea anyways, but if you suffer from hay fever on a regular basis, it's a good idea to take it often to help boost your immune system and fight off hay fever before it gets severe.
If you don't like the taste of ginger, you can always add it to coffee or other drinks and food with strong flavors that will help mask the flavor of the ginger.