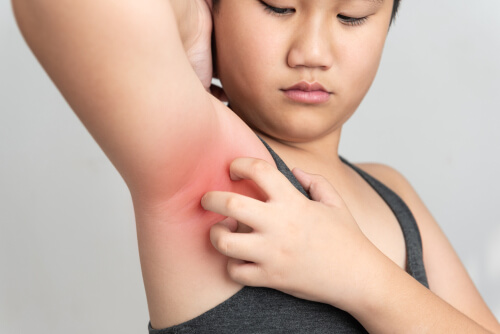 2. Irritation and Sensitivity
The skin is the largest organ in the human body, and while it is reasonably resilient to infection and disease, conditions like hidradenitis suppurativa cause dramatic changes that are unsightly, painful and may persist for lengthy periods. One of the first symptoms to show up is mild sensitivity, especially when the patient starts to sweat on a hot day. Symptoms increase as their clothing starts to rub against the affected area.
The sensitivity starts to cause symptoms of irritation that leave the patient's skin feeling sore from contact. In most cases, the use of anti-inflammatories and painkillers can somewhat subdue irritation and sensitively felt by the patient. However, the effect of the medications is short-lived, and when they wear off, the patient will notice the return of the symptoms.
The irritation and sensitivity vary in individuals affected by the condition. They start as a mild sensation and then progress to a severe problem as the condition starts to spread. In some cases, patients experience symptoms in multiple areas at once.