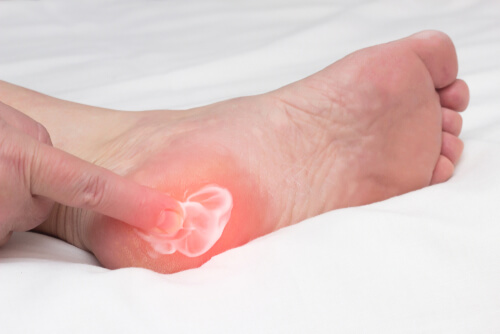 No one likes to deal with bone pain, especially when it occurs at the heel or on the skull. A bony spur, exostosis, is a small growth on the bone that surpasses the usual smooth surface. Exostosis most often causes a range of symptoms but is a chronic source of irritation and pain regardless of its size. In some people, a film of cartilage may grow over the bony spur which is referred to as osteochondroma. Though the most common area for exostosis to develop is the heel, it can also develop on the ear or nail beds.
In rare cases, they will grow in the skull, sinuses, and mouth. Young adults and children are more prone to developing exostosis than any other age group. In most instances, exostosis is not life-threatening, but there can be complications as a result of the growth.
Here are some symptoms to check for if you think you may be suffering from exostosis.
1. Growth on the bone
The most defining symptom of exostosis is the presence of extra growth along the bone. These growths are made of calcium and can appear on any part of the body. Exostosis is most often found on the heel, in the sinus cavity, on the back of the neck and in between the joints.
Minor cases of exostosis do not cause pain or any other symptom making it hard to detect and extra growth without an X-ray. In many cases, a person won't notice they have exostosis until they experience some form of blockage in their ear canal or in their sinus cavities.
The growths caused by exostosis may be covered with cartilage. This is the body's attempt at cushioning the muscles and other tissues from the extra growth. Depending on the location of the extra growth, the cartilage or the growth itself may cause pain or other symptoms.