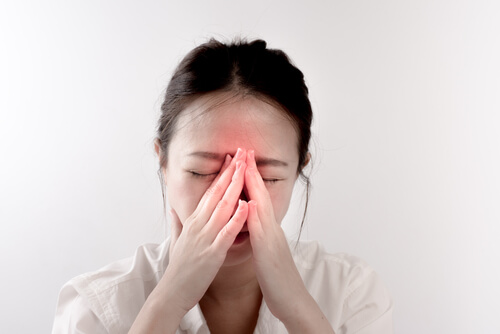 3. Irritation and Burning
As the condition progresses in the patient, the eyeball starts to experience severe symptoms of discomfort and irritation. When the eyelid becomes dysfunctional, it interferes with the regular duties of cleaning and lubricating the eyeball. As a result, the patient starts to notice the onset of chronic dry eye syndrome.
Chronic dry eyes cause severe sensations of itching and burning in the patient's eyes. The itching feeling exacerbates the scaring on the inside of the eyelids, worsening the situation for the patient. The scarring starts to feel like the patient has grit in their eyes, and they may begin to rub the eye in an attempt to remove the dust. However, there is no grit in the eye, only scar tissue. The rubbing of the eye increases inflammation, and the patient requires eye drops to self-medicate the dry eyeball.
If left unmanaged and undiagnosed, the patient may run the risk of damaging the lens of the cornea. As a result, they may start to experience the onset of vision problems.