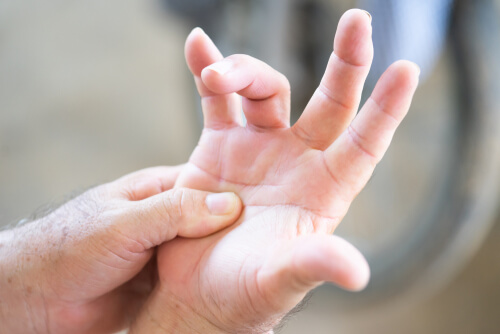 2. Tenderness in the hand and knuckle area will be felt.
You won't be able to touch the area without feeling pain. The doctor has to examine the fracture in order to give you the right treatment. It will hurt every time it's touched. The doctor may numb the area with a shot of pain medicine so that he or she can examine it. Once the pain medication wears off, the tenderness feeling will return.
To avoid any further pain, the doctor will place a splint over the affected area. It is important to rest the hand as much as possible. If you go to physical therapy, the physical therapist will do strengthening exercises to help heal your hand and knuckle.
The first few sessions will be painful, but the more times you do the exercises, the tenderness will go away. Even when it goes away, you need to continue resting it for 12 weeks.