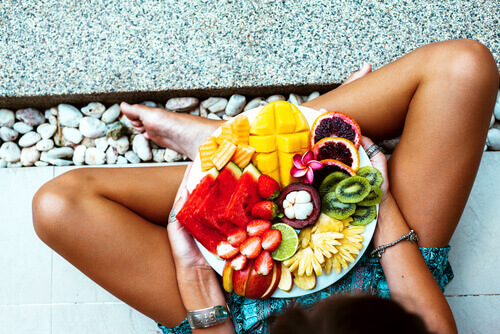 A hiatal hernia is a particularly painful and unpleasant 'invisible' hernia. That is to say that it is an internal hernia, specifically one affecting the stomach and the lungs.
Hernias occur when an organ manages to push through the muscle tissue that would normally surround it and hold it in place. Often this is a result of gradual wear and tear or a sudden rupture in the muscle. When this occurs, the organ then breaks through and protrudes. In the case of a regular hernia, this often forms a visible bulge in the stomach or groin that can be pushed 'back in' and that hurts during movement.
In the case of a hiatal hernia though, the same thing has occurred on the inside. The stomach is the organ in question and the muscle is the diaphragm. The role of the diaphragm is to help expand and contract the lungs to draw in and exhale oxygen, so when this becomes damaged, breathing can become labored. Meanwhile, the uncomfortable position of the stomach can cause painful reflux that makes it hard to eat – even swallowing can be difficult.
This is why you need to be mindful of what you eat – and certain foods can go a long way to aggravate the discomfort you feel in your stomach. In this post, we'll look at 8 foods that aggravate the condition, that should be avoided wherever possible.
1. Citrus Foods
Citrus foods include apples, oranges, grapefruits, lemons, and various fruit juices. These are highly acidic and sugary, both of which cause a range of issues when it comes to your hiatal hernia.
Acidic food can directly aggravate and burn a sensitive area. Imagine pouring lemon juice into a paper cut – doesn't bear thinking about, does it!
Likewise, though, acidic foods can also go a long way to exacerbate the root course of the reflux. That's because reflux actually occurs when food travels the wrong way through the oesophageal sphincter along with stomach acid. This can then collect in the food pipe where it will burn and create a painful sensation.
Eating acidic foods, therefore, is a little like adding fuel to a fire. Far better is to try and eat alkaline foods, which will neutralize and ease the discomfort. This is the aim of antacids.