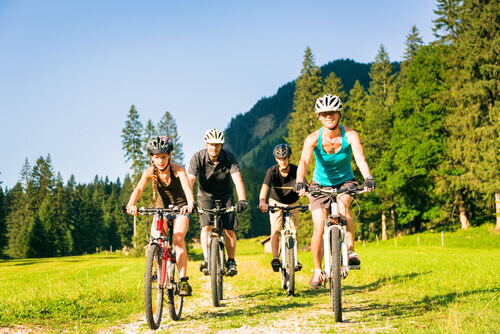 Restless leg syndrome, or Willis-Ekbom disease, is a health issue where one faces unpleasant sensations in their legs. This mostly results in sleeping issues as well as a general mental disturbance. Restless leg syndrome has decreased the quality of life for many individuals. This negative effect is not just physical, but also emotional.
Those who suffer from this syndrome feel like there are some insects crawling up their legs. This causes an urgent need to start shaking – which correlates with the name.
If the patient was used to heavy exercise before, they would probably not be able to stay active on the same high level with such symptoms. However, the right exercises could actually serve to alleviate these symptoms. At the same time, remaining sedentary would only result in aggravating the situation. We don't know the exact cause of this problem, but the following leg exercises could help to keep it in check:
1. Cycling
Cycling is a relatively low-pressure activity that wouldn't put too much strain on your legs and its various areas. If you aren't too overweight, this exercise may be the best one to tone up your legs, make them healthier, and generally release endorphins into our system. This way, you won't fall prey to the depression and anxiety that usually accompanies Restless Leg Syndrome or RLS.
You can avoid a high amount of pressure on your already affected legs by investing in some really sturdy shoes. These should have arch support on the inside and the outside so that your foot is comfortably placed. This way, there's won't be much effort from the foot, which would just have to move up and down while cycling. You should also make sure to pedal in such a way that your heel is pointed in a downwards direction, as recommended by the experts.