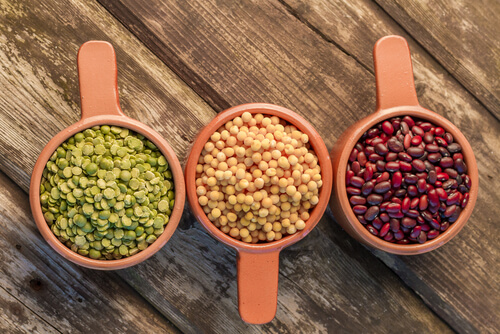 For most people, they think that having a healthier life means eating less food or working out more, and while this is true for some, it's important to remember that it's not so much about the volume of food that you eat, but more on the nutrients and type of food that you're ingesting. Eating at McDonald's every day might save you time but it'll be detrimental to your health in the long run.
Protein-rich vegetables are a great way to get your body the nutrients it needs without putting on the pounds. Adding these types of vegetables to your diet can make you more energetic and help you lose weight in a natural, passive manner.
Many people wonder how vegetarians and vegans get their protein, and the following vegetables on this list are the answer. Without further adieu, here are eight vegetables that can change your life and restore your health.
1. Peas
Peas are a great protein source, and also make many dishes far yummier than they normally are. You can enjoy your peas in frozen or fresh form. Regardless of whether or not you think that revenge, I mean peas, is a dish best served cold, you're going to find that it contains some of the highest levels of protein compared to other vegetables.
The next time you're walking past the greens aisle in your local supermarket, you should consider picking up the package of frozen peas that you always walk past. Sure, peas don't have the most vibrant flavor of any vegetable, but their subtle taste and health benefits make them a low-conflict addition to your meals that will infuse any dish with the nutrients your body needs to function optimally.
They can also make for great snacks throughout the day. Instead of having a candy bar or drinking a soda, just eat a bowl of peas whenever you're hungry for a snack.