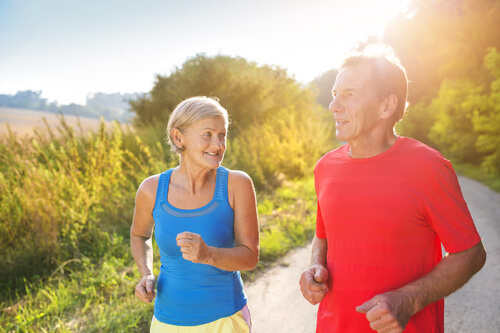 Cholesterol isn't all bad, in fact, it's vital for several important biological functions in the body. Cholesterol is responsible for maintaining the flexibility of cell walls and plays a critical role in hormone production.
Lipoproteins transport nutrients, fat, and cholesterol through the bloodstream. There are two different sources of lipoprotein. HDL (High-Density Lipoprotein), the good kind of cholesterol and LDL (low-density Lipoprotein), considered the bad type of cholesterol.
Cholesterol imbalance, where lipoprotein levels fail to meet recommended standards, creates adverse health issues. High levels of LDL result in deposits of cholesterol forming in the arterial walls of the cardiovascular system. These calcified deposits disrupt blood flow to the heart, resulting in stroke or cardiac myopathy (heart attack).
If you have a lipoprotein imbalance, where LDL is abnormally high, here are 15 tips you can implement in your life to reduce LDL production. Over time, your cholesterol balance will improve, and your risk of disease will diminish to normal levels.
1. The Relationship Between Blood Cholesterol Levels and Dietary Cholesterol
Very low-density lipoproteins (VLDL) and HDL are produced by the liver to meet the cellular demand for fat. When VLDL shuttles fat to cells, it converts to the denser form known as LDL and transports it where necessary. HDL returns unused cholesterol to the liver in a process known as reverse cholesterol transport and preventing excess LDL from calcifying in the arterial walls. LDL and VLDL, are prone to free radical damage in a metabolic process named oxidation. Oxidized
VLDL and LDL are significantly more dangerous to cardiovascular health.
The liver adjusts cholesterol production to compensate for the amount of dietary cholesterol consumed in food. While many advertisers recommend avoiding high-fat and high-cholesterol foods should be avoided, the reality is that dietary cholesterol has next to no relationship with the production of cholesterol lipoprotein.
For years, nutrition experts convinced the public that eating too many foods high in cholesterol would lead to cardiovascular disease. Over the last decade, nutritional science has proved that high-cholesterol foods like eggs, has no adverse impact on blood serum cholesterol levels.