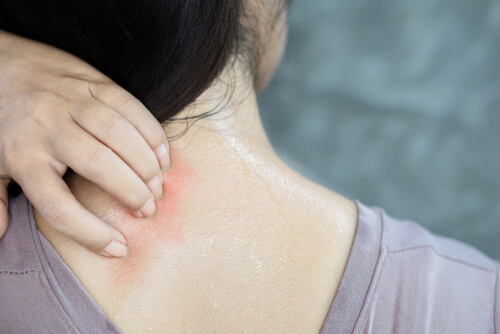 Prickly heat rash is the colloquial name used to refer to a condition known as malaria Rubra. It gets its name due to the fact that the rash it produces will often feel both warm and prickly. It can also feel like a stinging sensation for some patients. Prickly heat generally resolves itself after some days even if you don't treat it.
With that being said, rather than enduring this annoyance for a few days why not prevent it instead? The best way to prevent prickly heat rash is by acquainting yourself with the various things that could cause it. That's just what we intend to do here today. We're going to give you a deep understanding of the things that can cause this condition so that you can avoid it. Without further adieu, here's a closer look at eight of the most common causes of prickly heat rash.
1. Tropical climates
If you're experiencing humid and hot weather then this could increase your odds of developing a prickly heat rash. This is especially true if you're normally accustomed to cooler weather but suddenly enter a tropical area. Some people also come down with a prickly heat rash at the start of summer because the temperature sees a sharp increase over a short amount of time.
The easiest way to prevent the development of a prickly heat rash during the onset of summer is by minimizing your exposure to UV rays and cooling your home with an AC. It may cost you a bit in your next power bill, but it will be worth it if you don't have to spend the next few days dealing with prickly heat rash. Once you've adjusted to the summer weather you can gradually reduce your AC usage.