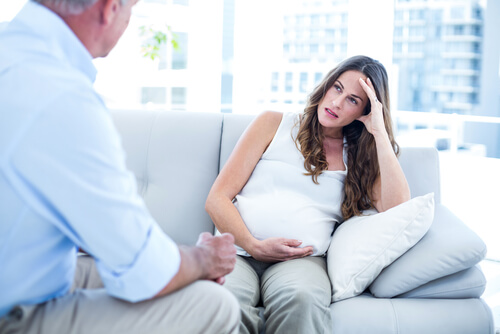 2. hCG Imbalance
When women fall pregnant, the body starts to produce Human Chorionic Gonadotropin (hCG). The hormone comes from cells in the placenta, which nourish the egg after fertilization. The hormone also assists the egg to attach to the wall of the uterus. In general, hCG levels increase around 11-days after conception, and doctors test for the presence of the hormone 12 to 14-days after conception using a urine test.
Most home pregnancy test kits search for the presence of hCG, and it's this hormone that causes the change in color or the development of lines in the test. Pregnant women experience the doubling of their hCG levels every 72-hours after conception, reaching a peak in the first at 11-weeks of the pregnancy. After this date, levels of hCG steadily decline.
It's important to note that hCG levels are not indicators of a healthy pregnancy. Some individuals may experience low hCG levels and still have a perfectly healthy baby. However, increases in hCG levels are associated with the onset of morning sickness. Some medical professionals believe that women who experience excessively high hCG numbers may be at risk of developing HG.