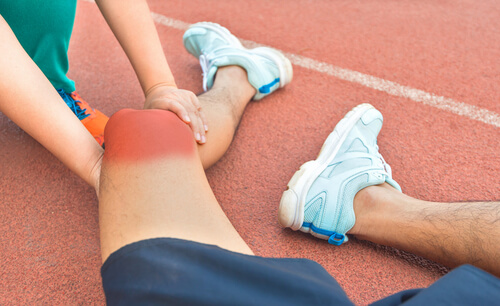 Avulsion fractures are one of the most common types of fractures there are, and every emergency room sees at least a few hundred cases of avulsion fractures per year.
Pain, discomfort and bruising are just some of the symptoms associated with an avulsion fracture; usually, treatment for an avulsion fracture involves resting the affected body part as much as possible, placing the affected body part in a brace or cast and sometimes surgery in more advanced injuries or ones that are unable to heal on their own with a cast.
These types of fractures happen when a ligament or tendon breaks off a bone fragment when the fracture takes place, and while they're commonly seen as a type of sports injury, they can also happen due to a variety of different other causes.
Here are 8 of the most common causes of an avulsion fracture, and what you can do to reduce the risk of it ever happening to you.
1. Running or Jogging Injuries
Everyone knows that partaking in exercise and sport are some of the most important things for maintaining a healthy lifestyle, and jogging, walking or running are some of the best forms of exercise out there you can get. But this doesn't mean that exercise is all good for you at all times – injuries sustained during running and jogging are very common, especially in colder weather, and especially with newer athletes or ones who didn't warm up properly before their exercise routine. 
Sometimes it's as simple as taking a wrong step or turning a corner too sharply – and before you know it, you might have a nasty avulsion fracture to deal with.
If you experience any pain or discomfort while you're exercising, cut back and take a break before the actual injury happens. For any pain or discomfort continuing after this, see a doctor for x-rays and adapt your exercise routine to fit.