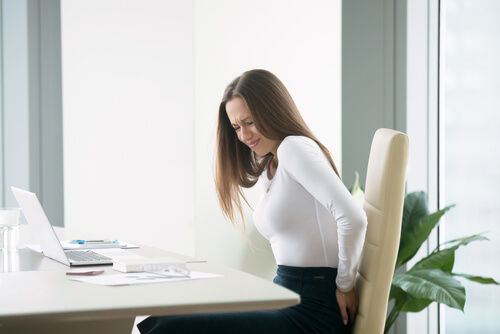 2. Prolonged sitting
A sedentary lifestyle that contains sitting for long periods of time means that you are more likely to have piriformis syndrome.
Not exercising for weeks and usually being physically inactive for a long time. It can cause your muscles to feel exhausted. That's why stretching might help you recover quickly.

Try stretching exercises for stretching out the piriformis muscle. You can try doing the following exercise:

Lie on your back with your legs extended out. Try lifting your painful leg towards your chest. Make sure you're holding your knee and ankle. Pull your knee toward the other leg on the other side of your body. Do it until you feel like a stretch is occurring.

This exercise will definitely help you if your body needs to get used to stretching out. Make sure you don't stretch too much of your body and end up feeling sore.