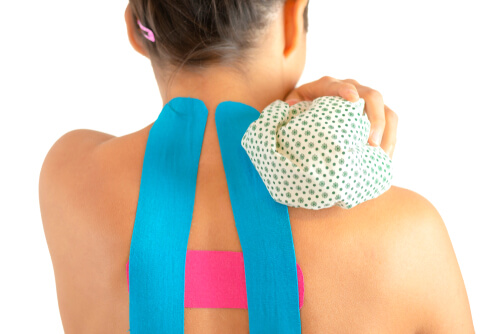 2. Ice and heat.
Another effective remedy for all types of shoulder blade pain is ice and heat. It has been proven that cold and heat therapy are beneficial ways to ease all types of pain, from temporary and moderate to chronic and severe, so it could be a way to ease pain associated with arthritis, bursitis, and potentially even cancer.
If you are interested in using ice therapy, try applying ice to the affected area for 10 to 20 minutes; make sure that you wrap the ice in a cloth so that it doesn't make direct contact with the skin. Repeat every 2 hours.
For heat therapy, you can apply a heating pad to the affected site for up to 20 minutes once every 2 hours. Make sure that there is a protective barrier between your skin and the source of heat that you are using to avoid burns.