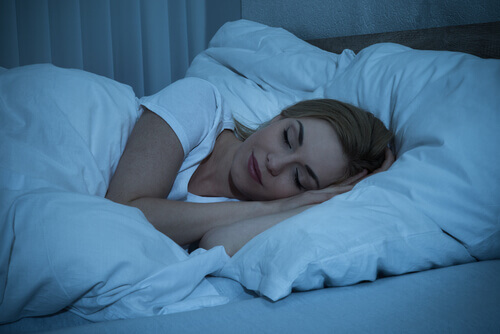 2. Chamomile Tea Can Help You Sleep Better
A good night's sleep is crucial to maintaining physical and mental health. Around 30-percent of Americans suffer from the sleeping disorder, insomnia, and may struggle to fall asleep.
Herbal teas are a popular beverage choice when it comes time to relax and unwind, due to its mild tranquilizing and sleep-inducing properties. Traditional medicine values chamomile as a remedy for sleeping disorders for centuries – Enjoying a cup of tea before bed ensures you fall asleep quickly.
Its calming effects come from an antioxidant called "apigenin," found in the leaves and flowers of chamomile. Just as the compounds in the plant help alleviate stress and anxiety, they aid in helping you get to sleep faster, enhancing the therapeutic value of your time between the sheets.
While chamomile does aid in better sleep, studies have shown that the sedative effect diminishes with long-term use, meaning that you need to increase the strength or quantity of the tea you're drinking.