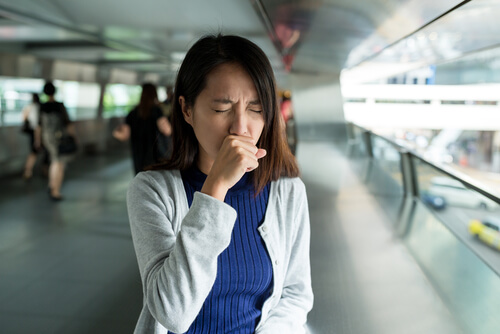 5. Relieve your cough and cold
Relieve your cough and cold with fresh basil leaves. The Amish would chew basil leaves when they had a cold or cough. It doesn't matter how many basils leave you to chew. Just as long as they are fresh. You don't want to get sicker by chewing moldy basil leaves. It may feel funny in your mouth, but it'll relieve your cough or cold in no time.
You can also make a tea out of basil leaves as was stated earlier. Whenever you have a cough or a cold, get some hot water, pour in a cup, and put in a few basil leaves. Let the basil leaves sit in the hot water for a few minutes. You can also get a tea of your choice and add the basil leaves to it as well. Hot tea is always good to drink when you have a cough or cold.