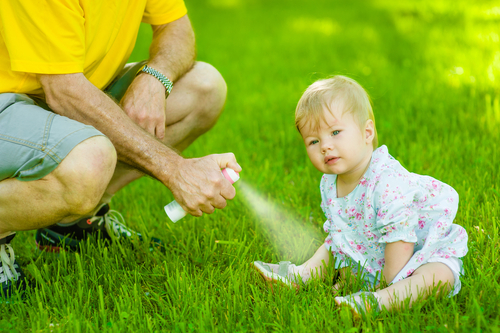 2 Insect Repellent
Insect repellents are one of the most powerful tools available for combating the spread of malaria. These use a scent or substance that is designed to be off-putting and unpleasant for the insect (mosquitos in this case), thereby helping to keep them away from you.
While there are many different types of insect repellent, the type that is considered the most effective is that containing DEET, or N, N-Diethyl-m-polyamide. This substance is a broad spectrum repellent against mosquito bites and is known to have a low risk of any side effects. It can be purchased in a number of different concentrations.
These affect the amount of time that the repellent will last before needing to be topped up. You can experience 1-3 hours of protection with 20% DEET for instance, up to 6 hours with 30% DEET, and up to 12 hours with 50% DEET. Beyond this point, increasing the concentration does not increase the length of protection. Be savvy and make sure to keep topping up and adding more repellent.
Other kinds of repellent include Icaridin, and you can even make your own using lemon eucalyptus or oil of citronella.