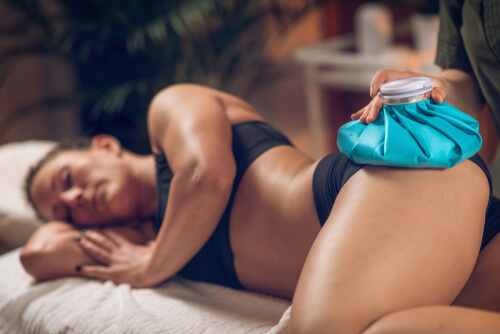 3. Cold:
Icing wounds is recommended within the first twenty-four to forty-eight hours, due to its keen ability to reduce inflammation.  Inflammation is something that is basically never desired to have in the human body.  It causes aging and lots of not good things. 
So, as initially uncomfortable as it is, within five to ten minutes, you will start to notice the pain-relieving properties taking effect.  And, within the next one to three days, you will really see the difference icing can make. 
This Ph.D. Associate Professor at the Maryland School of Medicine, Dr. Reicherter, swears by this technique.  She recommends that treatment is given in twenty-minute segments so that the back and skin are given a break to rest.  She says that after forty-eight hours if one prefers heat, they may switch to that.