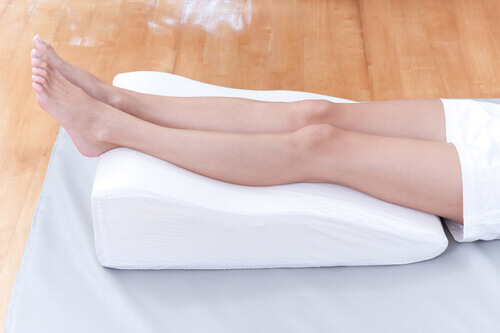 Ankle ligaments can easily be damaged when playing sports. It is important to know what to do when you injure your ankle ligaments. It can cause instability and make it difficult for you to walk. If you don't know what to do in order to get your ankle ligaments back to where they need to be, you'll be unable to walk for a long period of time.
You can go seek medical attention, but a lot of things you can do on your own. A good thing to do is after playing sports or any physical activity is to stretch your ankles. That way you won't have to worry about any injuries creeping up on you.
There are eight simple ways to strengthen your ankle ligaments. All of them can be done at home. You will need a towel or resistance band in order to strengthen your ankle ligaments at home.
1. Resting the ankle will strengthen the ankle ligaments.
Whenever you have an injury that involves your ankle, resting them as much as possible will help the sprain to heal quicker. When resting the ankle, place a few pillows underneath your ankle. 
The leg should be at a 45-degree angle. It can be higher if you feel as if you can get it higher. Don't continue to use your ankle until it heals. Once you feel it's healing you may have the urge to play sports or any physical activity. If it's not all the way healed, you will experience pain. When you go to bed, place pillows under your ankle as well.
Try to stay in one position when you sleep to prevent rolling your ankle. It can be difficult to do if you move a lot when you're sleeping. Sometimes when we sleep, we move when we don't even know that we are.