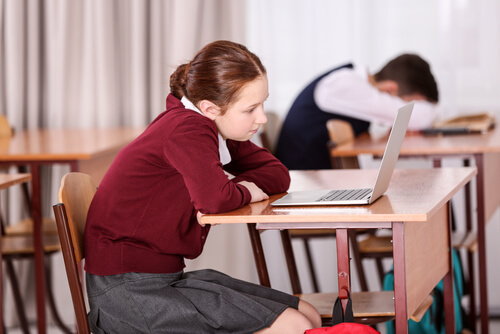 2 Common Slipped Discs
Another thing to look out for is slipped discs. Slipped discs occur when the damage to the discs is such that they move out from between the vertebrae and allow them to compress together in response to gravity. This can then be much more irritating for the nerves and can lead to severe pain.
In most cases, slipped discs are self-limiting and will recover with rest (they are also known as bulging discs or herniated discs). However, if you find that you are particularly susceptible to this problem and that the discs are slipping continuously, you may wish to explore any potential underlying causes.
This could be due to something in your routine. Perhaps you have poor posture, maybe you're prone to hunching at your desk, or maybe you go to the gym and you don't use the best technique when lifting heavyweights.
However, it might also be that you have a weakness caused by wear and tear – i.e. spondylosis.