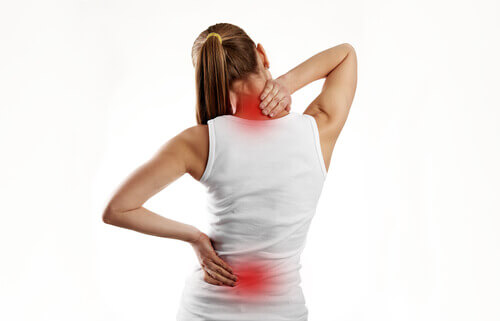 2. Herniated cervical discs
Another common cause of cervical spondylosis is herniated cervical discs. The entire spine is comprised of discs, including the neck. These discs are hard on the exterior and contain a soft, gelatinous-like material on the interior.
The cervical discs serve as joints between the bones of the neck, allowing it to move back and forth and up and down. The hard exterior of the discs can develop tears in them, and when that happens, the soft, gelatinous-like center can leak out, resulting in what is known as a herniated disc.
Herniated discs are common with age, as the elasticity and the flexibility of the discs naturally reduces with age. As such, the ligaments that surround the discs can become frail and can break easily, which can cause the substance in the center of the discs to leak out.
Herniated cervical discs can result in cervical spondylosis.