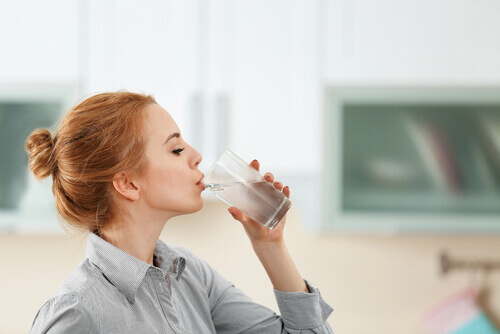 2. Dry Mouth
In order to cleanse and moisten our mouths and to be able to digest foods, a person needs a constant supply of saliva. In addition, the production of saliva helps to prevent infections as it will control the fungi and bacteria that resides inside or finds its way inside of the mouth.
If you are not making enough saliva, your mouth may become uncomfortable and dry. Dry mouth is called xerostomia and it can be a symptom of polydipsia. When the mouth is not producing enough saliva it can cause a person to feel thirsty all of the time.
This thirst may be unquenchable as the person needs to constantly drink in order to keep the inside of their mouth wet. If you are experiencing dry mouth, it could be from a number of underlying health issues.
It is important to make sure that you discuss this symptom with your doctor in order to determine the underlying cause.