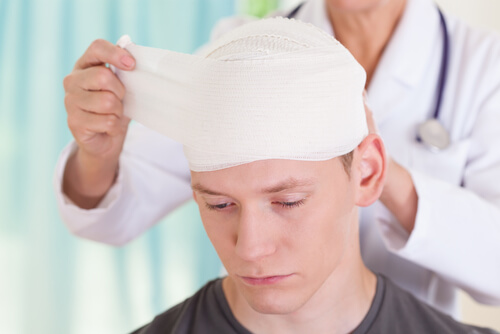 2. Severe head injury
Severe head injuries happen every day to all different kinds of people, and for a huge array of different reasons. However a head injury is sustained though, it is certainly true that it can cause aphasia to develop in a person.
It is a good idea to discuss the many possible ways in which someone could expect to suffer a serious head injury so that the linkup between this type of injury and aphasia can be made a little more clearly.
A person can suffer a head injury from something as innocuous as walking through a low door frame and bumping their head, but a serious head injury is much more likely to be sustained following something like a high-speed road traffic accident or a sports injury.
With any kind of head injury, especially one that is expected to be serious, it is always important to seek the advice of a medical professional at the earliest possible opportunity.