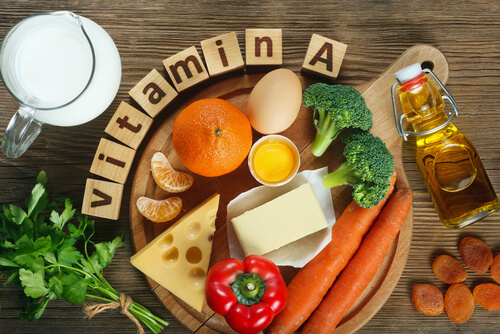 One of the most common problems that people face with their eyesight is a vision that becomes unfocused, unclear, or blurry. Most of the time, blurry vision is not much to worry about.
The blurriness may be caused by something as simple as a need for an updated prescription for your contacts or glasses. However, there are times when blurry or fuzzy vision is a signal that there is something more serious wrong. For this reason, it is important to make sure that you investigate what is causing your vision to be blurry.
Knowing why your vision has gone blurry can be the difference in getting the right treatment or not. Sight is a very valued sense, which is why it is important to make sure that you are doing what you can to take care of your eyes.
Here are 8 natural ways that you can improve your blurred vision.
1. Proper Minerals and Vitamins
When it comes to your eyesight, it is important to make sure that you are getting the proper minerals and vitamins in your diet. Vitamin A, vitamin C, and vitamin E, and the mineral zinc all contain antioxidants that can help to prevent macular degeneration.
Macular degeneration is a condition where the macula begins to deteriorate. Some good food sources for these vitamins and minerals include red peppers, carrots, spinach, broccoli, sweet potatoes, strawberries, and citrus fruits.
It is also important to add foods that have a high amount of omega 3 fatty acids to your diet. Flaxseed and salmon are two good sources of omega 3 fatty acids. Your diet plays an important role in the health of your eyes.
It is also important for your overall health, which is why you should pay attention to what you are putting into your body.