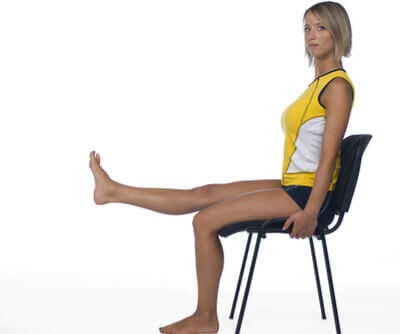 2. Pacing
Pacing up and down can be something that is often attributed to the mentally unstable or has a habit of prisoners walking up and down their cells. For people with dyskinesia though, pacing can be a very effective natural method at providing treatment for the symptoms.
It is a good idea to practice this technique whilst sitting upright in a comfortable chair, to begin with. Gently moving the feet up and down, in turn, can be progressed onto stamping or marching them from a seated position.
The activation of the leg muscles in the chain is a great way of improving balance and coordination, whilst encouraging the body to try and use the legs like an anchor to balance from, or as the best platform from which to operate and move with optimal performance.
Pacing, marching or stamping won't treat dyskinesia on their own, but they can certainly be a useful addition to a health care regimen.