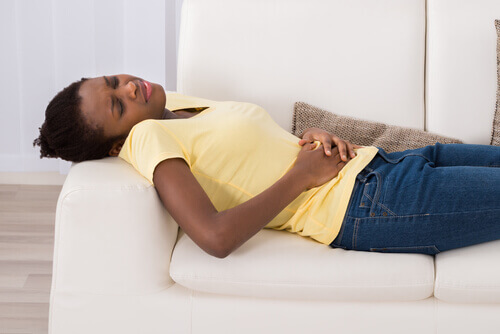 3. Pelvic and Abdominal Pain
While viral urethritis is a painful and uncomfortable infection to deal with, it typically clears the body within a few days – with no lasting symptoms. However, a bacterial infection is something entirely different. Depending on the strain of bacteria responsible for the disease, the patient may receive further contamination of the organs and tissues in the pelvic area.
The bacteria may travel up the urethra, into the cervix and the ovaries, leading to a chronic form of inflammation known as PID. Pelvic inflammatory disease id a critical condition for women, and if left undiagnosed, and untreated, the infection may lead to sterility, as well as the possible development of cervical cancer.
Any woman experiencing symptoms of pelvic pain should visit their medical practitioner immediately for diagnosis. Failing to take action in time may result in the spread of the disease and further complications with the reproductive system, which may result in infertility.