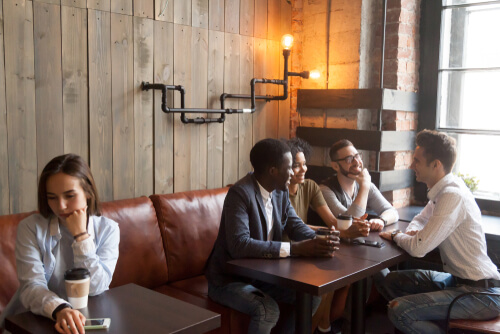 2. Social withdrawal or isolation
It seems pretty obvious that once a person stops finding enjoyment in the company of others and in the interaction that this affords, that they might become socially withdrawn or isolated, and this is often the case for people living with the complicated condition discussed here.
The cartoon image of a 'cat lady' or an old recluse is not helpful when talking about withdrawal or isolation, as they can conjure and create images which are designed to be humorous when the opposite is actually true. There is nothing funny about people becoming socially withdrawn and isolated as this can slowly but surely affect every single area of a person's life.
The working life of a person can be impacted severely by this condition, as they struggle to meet deadlines or even turn up. The relationships that a person has inevitably suffer when they isolate themselves too, but it is the mental and psychological effects of becoming socially withdrawn and isolated which are perhaps the most profound negative impacts on a person, as mental health and wellbeing suffer serious damage and can have long term effects.