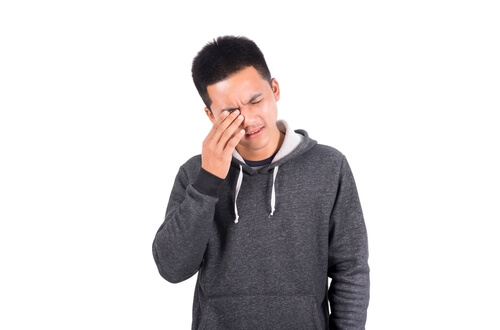 2. Untreated Eye Infections
Eye infections are common, and the majority of people will develop at least one minor eye infection during their lifetime when they are exposed to pathogens. Most eye infections happen due to the cross-transferring of bacteria from one point to another, usually by touching something infected and then rubbing the eyes, usually without realizing that you're doing it. Eye infections can also sometimes happen due to other types of infections in the body that are close enough to the eyes.
Mild to moderate eye infections are also many times common for people who wear contacts and forget to clean them, or handle them with infected hands.
If you have an eye infection, it's vital to have it treated with antibiotics as soon as possible. If you don't, then you take the risk that your eye infection will only worsen – and can lead to permanently impaired sight if treatment waits too long.