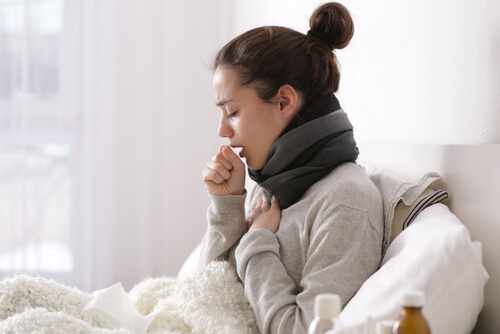 2. Cough
Once again, one of the symptoms of diphtheria can often be misinterpreted as being a common respiratory infection or even a cold or the flu. The symptom is a cough. This cough may be quite harsh, very irritated, and is typically quite dry. When a person is suffering from the flu, this same type of cough may appear.
However, a cough that is caused by diphtheria will often be a bit wetter and will sometimes produce mucus. The cough that is caused by diphtheria is typically not helped by any over the counter medications. These medications may stop the cough for a bit, the typically the medication will not help with this symptom.
It is important to visit your doctor to determine what type of bacteria or virus is causing you to experience this cough. Once your illness is properly diagnosed, treatment can be started so that you will be on your way to recovery.