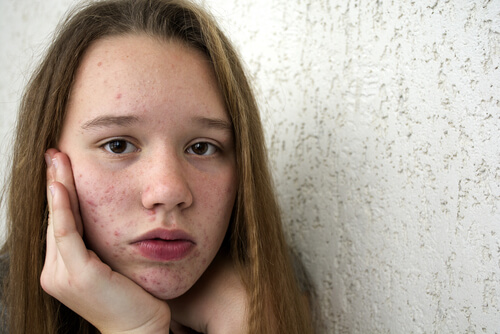 2. Reduce Blemishes
Few things are worse than breakout before an important meeting or date. It seems like pimples and blemishes always pop up at the worst times. It can take several days for them to go away, and the more you stress about them, the worse they get. There are numerous creams, lotions, medications, and treatments on the market that claim to help reduce blemishes on the skin.
Most of them don't deliver what they promise and can actually make your skin breakout worse or dry it out. Coriander can help reduce oil without making the skin dry. It can help remove blackheads, moles, and even pimples. You can make a coriander wash at home to use daily. Simply add a teaspoon of lemongrass, coriander, and chamomile to a pot.
Add a cup of water and bring it to a boil. Allow it to cool completely and then add the mixture to a blender and blend it until it becomes a paste. Apply the paste to the skin and leave it on for 20 minutes. Wash it away with warm water.