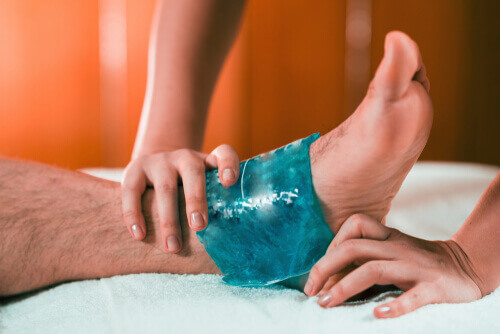 2. Ice
It is always a good idea to follow up on a period of rest with a treatment of cold or ice therapy. The best way that this can be achieved is by applying ice directly to the affected area of the painful area. 
The golden rule for icing the leg is to ensure that the application of ice lasts no more than twenty minutes per hour and no less than five minutes per hour. Any more could burn the skin and any less would be pretty pointless.
It is not advisable to place the ice source directly onto the naked skin, especially if you are opting to use a gel pack for your ice therapy.
A bag of frozen peas or any other frozen vegetables can be an ideal replacement in an emergency. Ice therapy can work for anyone and everyone but certain individuals who may have poor circulation or would be well advised to try and take extra care when using ice.