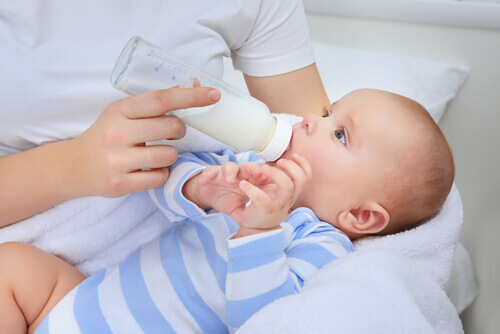 Acid reflux is one of the most commonly diagnosed conditions for babies, small children and many adults: It can be diagnosed in anyone of any age, and it can happen for a variety of different reasons – although some lifestyle factors can put you at an increased level of risk, including smoking, drinking and being overweight.

If you have acid reflux, then the stomach acid that's supposed to be acting as a digestive aid within the stomach works its way up through the esophagus.

The first symptoms of acid reflux includes vomiting, heartburn and stomach upsets after eating. Babies who appear to struggle to eat (or vomit every time they do) are commonly diagnosed with acid reflux, which usually requires surgery to correct – but there are many home remedies that can ease the symptoms.

Here are 14 of the best home remedies you can try for acid reflux in babies.

1. Breast Over Bottle

There's a lot of debate on the internet on whether breastfeeding or bottle feeding is best: We'll let parents decide on each – and admit that there are good clinical reasons for doing either of these things – although it's also worth mentioning that breast feeding has been known to show less instances of attached acid reflux than bottle feeding.

This has a lot to do with the fact that bottles are turned downwards (or at a weird angle) when children are bottle-fed – and this can subsequently be one of the things that makes acid reflux temporarily worse.

If you have no choice but to bottle feed or rely on formula for whatever reason, adaptations can be made to reduce the likelihood of reflux. One possible solution to acid reflux from home is adding less water to the formula during the mixing process – it can sometimes stop acid reflux from happening.