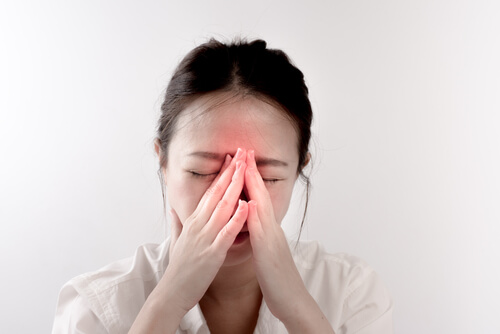 Intestinal infections are infections that can affect any part of the digestive tract. They can occur in the big or small intestine and can cause mild or severe symptoms. Some people suffer from intestinal infections for long periods and don't realize they even have anything wrong with them. They may have mild symptoms that they brush off as simple indigestion. It is only when symptoms become severe and hard to ignore that people seek medical attention.
Intestinal infections can be caused by many different things and some can cause severe problems. If left untreated, the infection can spread to other parts of the body and even lead to other, more serious health problems. Everybody reacts to infections differently and intestinal infections can present symptoms that are common with other types of infections. Being aware of these symptoms can help you know when to seek medical attention to get a proper diagnosis.
1.Sinus Problems
While most people don't think sinus problems have anything to do with an intestinal issue, the same pathogens that cause the infection in the intestines could also cause sinus problems. These pathogens are often breathed in through the nose and mouth and then travel to the intestines through the bloodstream. Many of them can get caught in the sinuses and can cause sinus issues.
The symptoms can range from that of a sinus infection to something more similar to allergies. Some people have watery eyes, running nose, and even redness and pain in or around the nose. Over the counter medications can be used to treat these symptoms but, in some cases, a patient may need to see a doctor to rule out more serious sinus problems and to get a proper diagnosis of their intestinal issues. Intestinal infections are treated differently than sinus infections and may even require hospitalization.